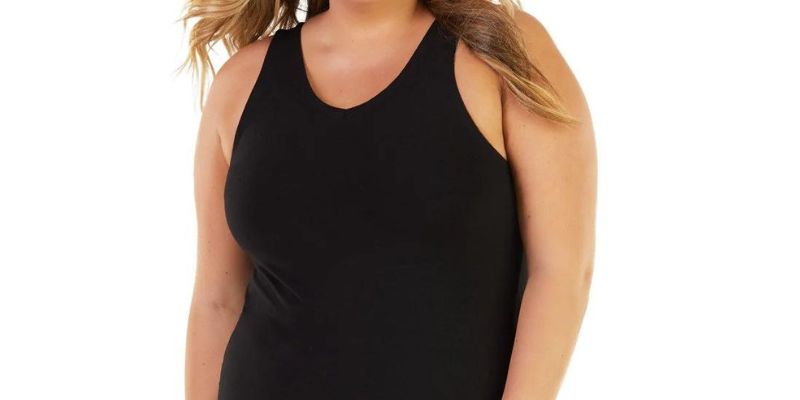 Finding the appropriate yoga clothing for plus-size people might be difficult. Plus size yoga tops provide support, comfort, and style during yoga practice. Since plus-size yoga clothing has become so popular nowadays, many designers have also expanded their product lines to include a selection of tops made especially for larger sizes.
Yoga tops are an essential component of a yoga outfit. In this article, we'll explore some of the best plus-size yoga tops available in the market and will also discuss their features, benefits, and why they stand out from the competition. Whether you're a seasoned yogi or a beginner, finding the right plus-size yoga tops can make all the difference in your practice.
So, let's move in and discover some of the best options available. But first of all, we will have a look at the importance of plus size yoga tops.
Importance of Plus Size Yoga Tops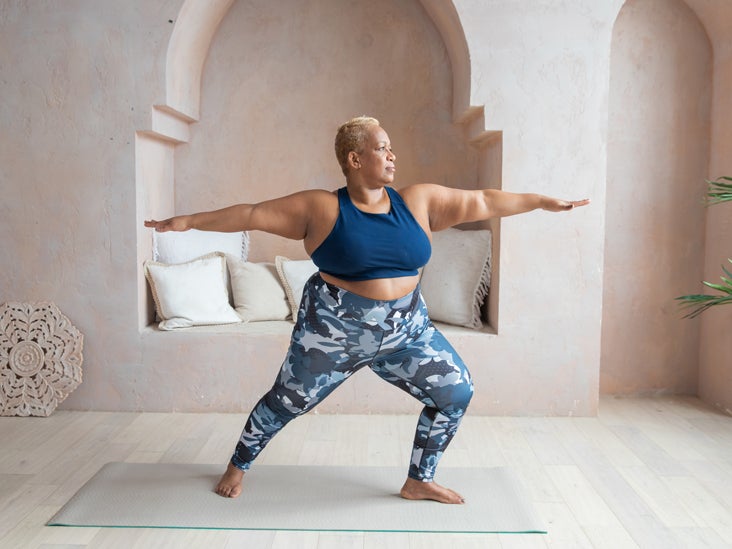 Plus-size yoga tops are specifically designed to cater to the diverse needs of individuals with different body types.
They offer a blend of functionality, comfort, and style, ensuring that your yoga practice is not hindered by ill-fitting or uncomfortable clothing.
These tops are crafted with breathable fabrics, ample coverage, and supportive designs to provide a secure and comfortable fit, allowing you to move freely without any restrictions.
Whether you prefer loose-fitting tops or more form-fitting styles, there are options available that will make you feel confident and supported throughout your entire yoga session.
Factors to Consider while choosing Plus Size Yoga Top
Here are a few factors you should while considering plus size Yoga Tops: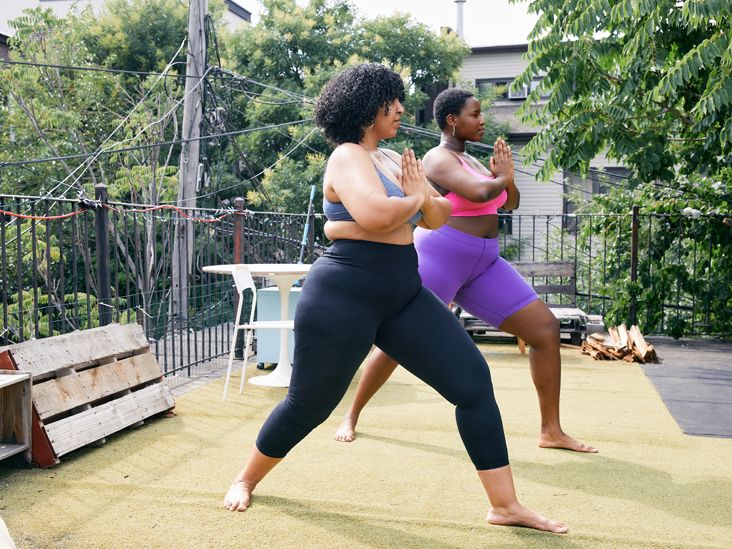 Fabric Quality:
Look for tops made from moisture-wicking, breathable, and stretchable fabrics like cotton, spandex, or bamboo that offer comfort and flexibility during your practice.
Fit and Design:
Opt for tops with a comfortable and secure fit, ensuring that they don't ride up or restrict your movements during various yoga poses and stretches.
Support and Coverage:
Choose tops with features like racerback designs, long sleeves, or thumbholes that provide extra support and coverage, keeping you comfortable and confident throughout your practice.
Style and Personal Preference:
Consider your personal style and preferences, whether you prefer loose-fitting tanks, long-sleeve tops, or hoodies, to find a plus-size yoga top that resonates with your individual taste and needs.
Comfort
Having comfort during yoga exercises is the most important factor to be considered because it helps you concentrate on what is important while practicing yoga and you should also make sure that the apparel does not distract you in any way while working out.
Read more: Best Yoga Bras for Large Breasts
Top 5 Plus Size Yoga Tops in 2023
Here are some best plus-size yoga tops available in the market, designed to provide both functionality and fashion for your yoga journey.
1. Lane Bryant Livi Active Tank Top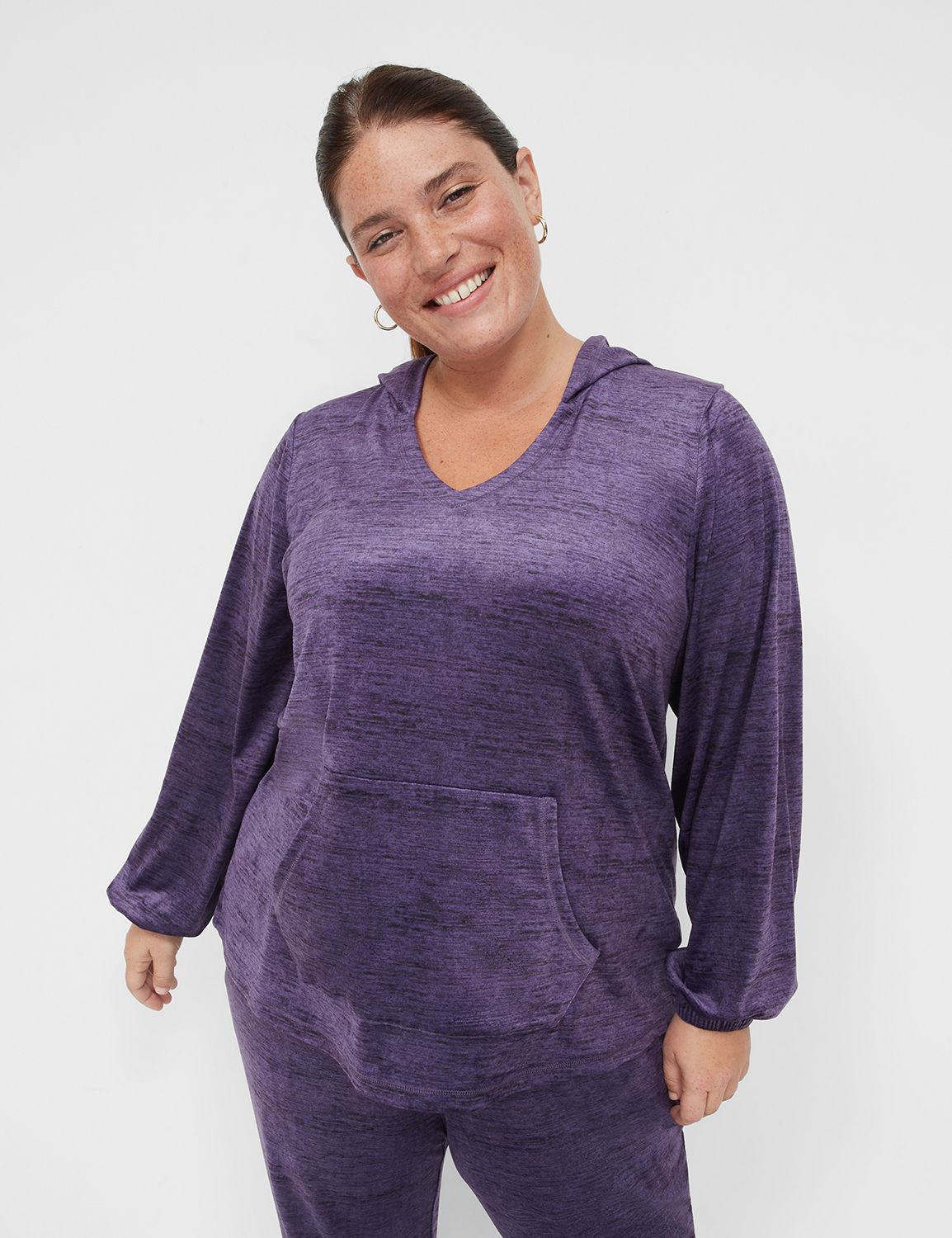 Material: Polyester/spandex
Features: Racerback design, moisture-wicking fabric, and sizes up to 6X
This tank top is perfect for those who prefer a breathable, lightweight option. The racerback design allows for a wide range of motion, making it great for various yoga poses.
2. Yogalicious Ultra Soft Lightweight Racerback Tank Top
Material: Polyester/spandex
Features: Ultra-soft, moisture-wicking, and sizes up to 3X
This tank top offers incredible comfort with a buttery-soft feel. It's an excellent choice for yoga enthusiasts looking for style and function.
3. Just My Size Active Racerback Tank Top
Material: Polyester/spandex
Features: Tag-free, moisture-wicking, and sizes up to 5X
This racerback tank is affordable, comfortable, and designed for active movement, making it a great option for yoga practice.
4. Torrid Black Lattice Back Tank Top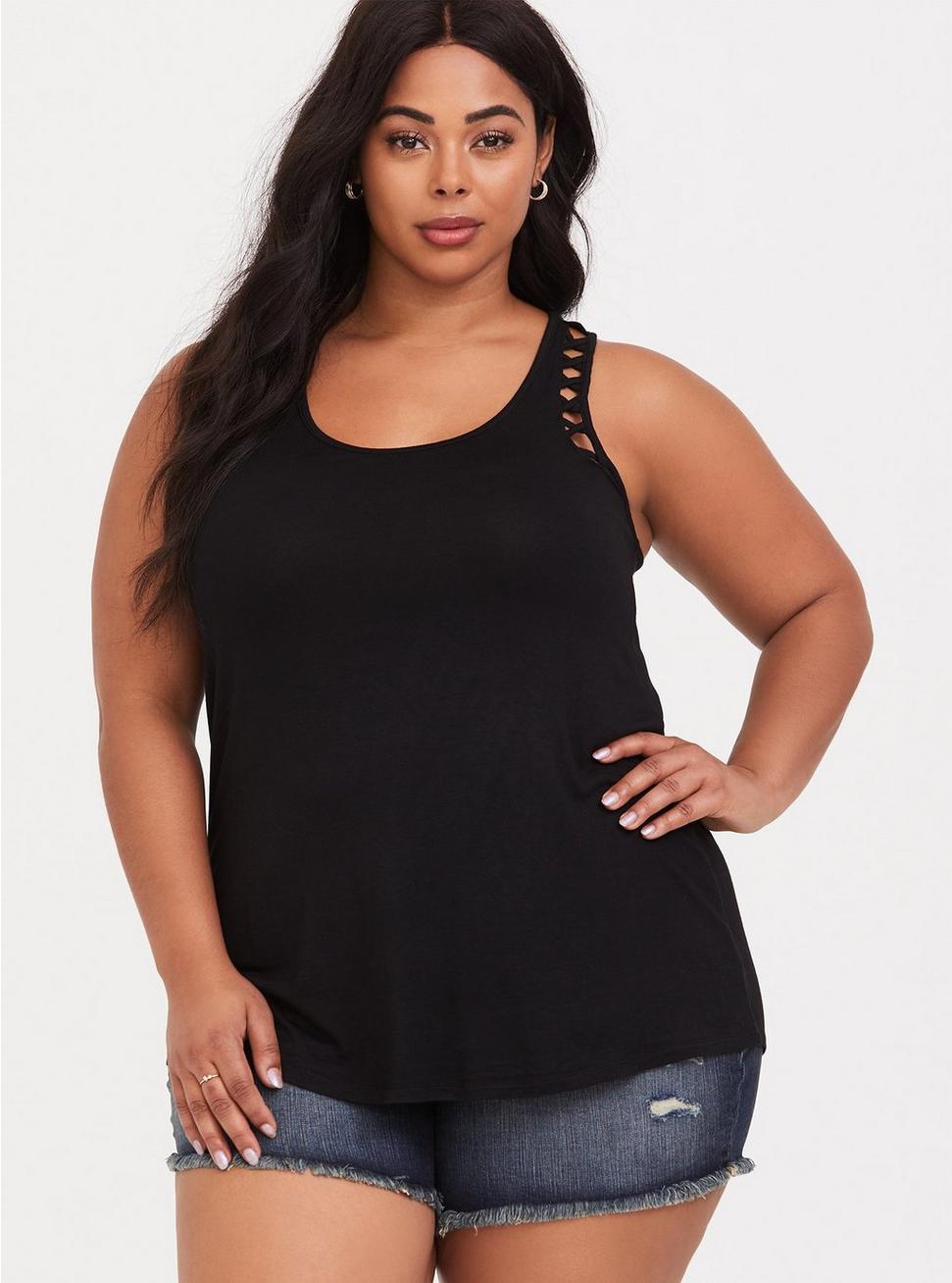 Material: Rayon/spandex
Features: Lattice back design, sizes up to 6X
If you're looking for a yoga top with a stylish twist, the lattice back design of this tank top adds a touch of uniqueness to your practice.
5. Nike Plus Size Yoga Tank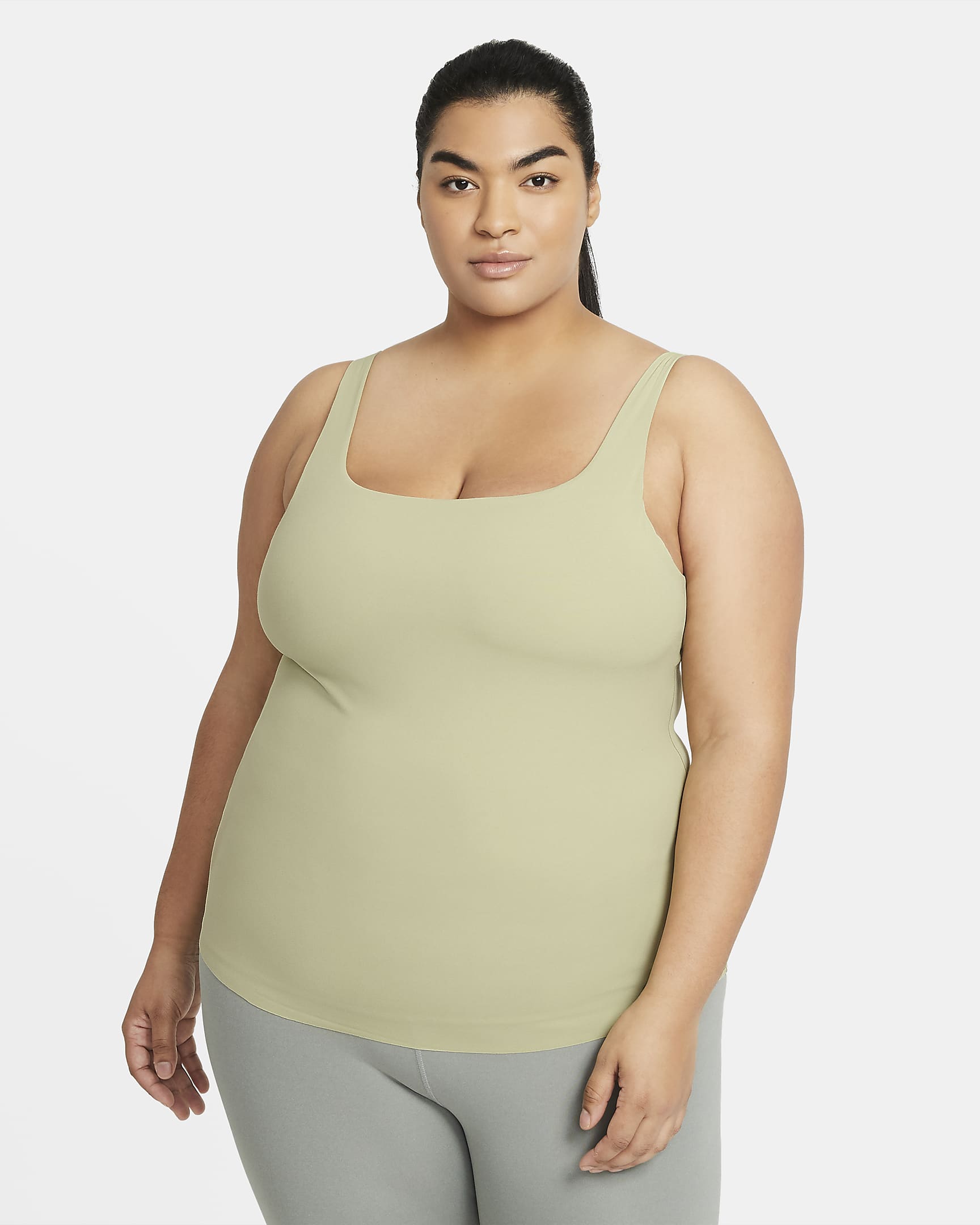 The Core 10 Women's Soft Pima Cotton Stretch Yoga Long Sleeve T-Shirt is a comfortable and versatile option for plus-size women. Made with soft Pima cotton, this long-sleeve t-shirt is perfect for cooler weather or for those who prefer more coverage during their practice. The fabric is stretchy, allowing for a full range of motion, and the longer length provides coverage for your midsection. This t-shirt is available in sizes 1X to 3X.
FAQ'S
Q. Are plus-size yoga tops different from regular-sized yoga tops?
A: Yes, plus-size yoga tops are designed to cater to the specific needs and comfort of curvier individuals. They offer better support, moisture-wicking materials, and a more comfortable fit.
Q. How can I ensure a proper fit when buying a plus-size yoga top online?
A: To ensure a proper fit, carefully measure your bust, waist, and hips, and refer to the brand's size chart. Most brands provide detailed size guides on their websites to help you select the right size.
Q. Can I wear a plus-size yoga top for activities other than yoga?
A: Absolutely! Plus-size yoga tops are versatile and can be worn for various physical activities, including running Pilates, and gym workouts. They also make great athleisure wear.
Q. How should I care for my plus-size yoga tops to maintain their quality?
A: To maintain the quality of your yoga tops, always follow the care instructions provided by the manufacturer. Typically, you should wash them in cold water and avoid using fabric softeners to preserve moisture-wicking properties.
Conclusion
Choosing the best plus-size yoga top is a crucial step in ensuring a comfortable and enjoyable yoga practice. Plus-size yoga tops are designed with your specific needs in mind, offering support, comfort, and style. With the right top, you can confidently embrace your yoga journey and achieve your fitness goals.
Explore the options from top brands like Lane Bryant, Torrid, Old Navy, and Athleta, and don't forget to pay attention to essential features such as material, support, fit, style, and length. By considering these factors and following the provided FAQs, you can make an informed decision and select the perfect plus-size yoga top for your needs.
Invest in quality yoga wear, and you'll find yourself looking forward to your yoga sessions, feeling both comfortable and stylish in your plus-size yoga top.
Namaste!
You May Also Like: