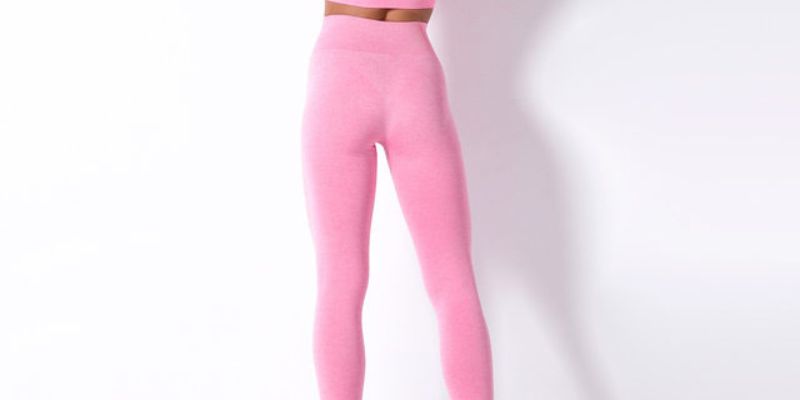 It's important to wear the right clothes that can keep you comfortable, dry, and stylish during your practice. One key piece of clothing for hot yoga is a good pair of yoga pants that are designed specifically for this challenging environment.
In this article, we will explore the best yoga pants for hot yoga, taking into consideration factors such as moisture-absorbing properties, breathability, flexibility, and style.
Hot yoga demands intense physical activities in a warm setting, which increases sweating and raises the possibility of injury.
An ideal pair of yoga pants may make all the difference, providing materials that are flexible and stretchy for all kinds of movement, moisture-absorbing properties to keep the skin dry and cool, ventilation to prevent overheating, and breathability.
Why Are Yoga Pants Important for Hot Yoga?
Yoga pants play a crucial role in hot yoga for several reasons:
Moisture-Wicking: Hot yoga can make you sweat profusely. Yoga pants with moisture-wicking properties help to keep you dry by pulling sweat away from your skin.
Breathability: The heated environment in hot yoga classes demands pants that allow for airflow to prevent overheating.
Flexibility: Yoga poses in hot yoga can be demanding, and your pants should offer enough stretch and flexibility to move comfortably.
Comfort: Yoga pants should be comfortable, allowing you to focus on your practice and not be distracted by discomfort.
Style: Who says you can't look good while working out? Stylish yoga pants can boost your confidence and make you feel great during your practice.
Key Considerations When Choosing Yoga Pants for Hot Yoga
Here are few factors to consider while Choosing Yoga Pants for Hot Yoga:
Fabric and Breathability: Opt for moisture-wicking, breathable fabrics like nylon, polyester, or spandex blends, as they help manage sweat and keep you cool during hot yoga sessions.
Fit and Flexibility: Look for pants with a four-way stretch design that allows for unrestricted movement and flexibility, enabling you to transition smoothly between poses without any limitations.
Waistband Design: Choose yoga pants with a comfortable, secure waistband that stays in place during various poses and movements. A high-rise or mid-rise waistband can provide additional support and prevent any discomfort during intense yoga sessions.
Durability and Maintenance: Prioritize pants that are easy to maintain and can withstand frequent washing without losing their shape or color. Opt for high-quality fabrics that guarantee durability and longevity, ensuring your investment lasts through numerous hot yoga sessions.
Top 5 Yoga Pants for Hot Yoga in 2023
Here are the top hot yoga pants for women who prefer modesty while staying (somewhat) cool:
1. 90 Degree by Reflex Squat Proof Interlink Legging
These leggings got over 5,000 reviews on Amazon and still have an awesome 4.5-star rating, so I had to give them a try. Let me tell you, they're smooth, keep sweat away, and are fantastic for super sweaty workouts. Honestly, the best part is they're only $27! People might have been drawn in by the low price, but they perform just as good as the expensive ones I've bought.
2. Splits59 Airweight High Waist Short
I usually prefer longer bottoms like ankle-length leggings, but I understand that some people like to wear as little as possible in a heated studio. Let me tell you about these shorts that I've discovered – they're the only ones I can work out in without feeling like they're too tight or too loose. They're just right! Splits59 might have turned me into a fan of shorts.
3. Beyond Yoga Lux High Waisted 7/8 Yoga Leggings
I really liked how these were high-waisted without being tight at the top. They were light and did keep me dry like they said, without feeling too thin. The only thing to consider is that they're really slippery. So, while it might help you with certain stretches, like getting into a split, it might take more effort to keep your balance in a tree pose.
4. Outdoor Voices Move Free 7/8 Legging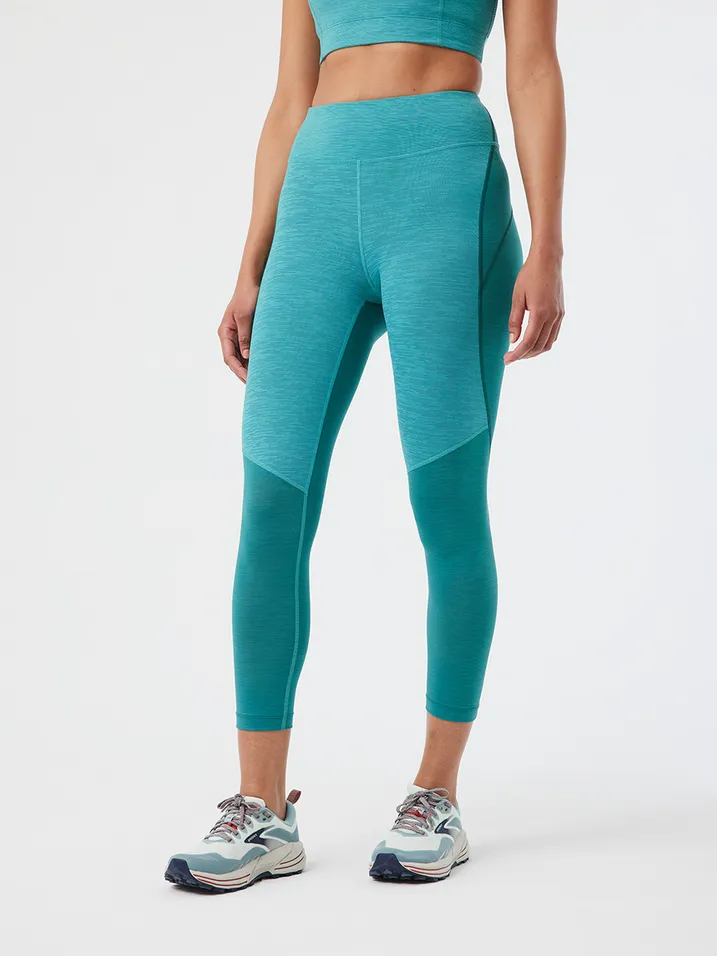 These are my favorites, no doubt about it. What's great is that they feel a bit softer than the other options from this brand. They do a fantastic job of keeping me dry in the super hot yoga classes. Plus, they still come in those cool, vibrant colors and color-block patterns that made me fall in love with Outdoor Voices a while back.
5. Beyond Yoga Spacedye Caught In The Midi High Waisted Legging
From sizes XXS to XXL, Beyond Yoga's Spacedye line is perfect for intense workouts, especially when you get super sweaty. Our senior editor loves these leggings for her hot yoga and strength training. Even though she sweats a lot, her pants (and matching sports bra) still look great. They're made from a soft, breathable material that's also super comfy and flattering. You can wear them all day, no matter the weather.
FAQ'S
Q. How do I choose the right size for my hot yoga pants?
A: To find the perfect size, consult the brand's sizing chart and consider your own body measurements. It's important to choose a size that offers a snug yet comfortable fit to prevent any distractions during your practice.
Q. Can I wear regular workout pants for hot yoga?
A: While you can wear regular workout pants for hot yoga, it's advisable to opt for pants specifically designed for yoga. They offer features like moisture-wicking, breathability, and flexibility that are essential for hot yoga.
Q. How should I care for my hot yoga pants to maintain their quality?
A: To prolong the life of your hot yoga pants, wash them inside out with like colors, use cold water, and avoid using fabric softeners. Hang them to dry rather than using a dryer, as excessive heat can damage the elasticity of the fabric.
Q. Can I wear hot yoga pants outside of the yoga studio?
A: Absolutely! Many hot yoga pants are not only functional but also stylish, making them suitable for everyday wear. Pair them with a cute top, and you're ready to tackle the day while staying comfortable and chic.
You May also like:
Conclusion
In conclusion, finding the best yoga pants for hot yoga is essential to enhance your practice and keep you comfortable in a heated environment. Moisture-wicking, breathable, and stretchy fabric should make the ideal yoga pants for hot yoga to allow for ease of movement and to keep you cool and dry.
Additionally, a good fit, supportive waistband, and durability are also important factors to consider. Investing in high-quality yoga pants specifically designed for hot yoga can optimize your performance and help you enjoy a more comfortable and enjoyable practice.
Remember to choose a size that fits well, follow care instructions to maintain their quality, and feel free to rock your hot yoga pants outside the studio. With the right gear, you'll be ready to take on any hot yoga class with confidence and ease.
Namaste!