Best Squat Proof Leggings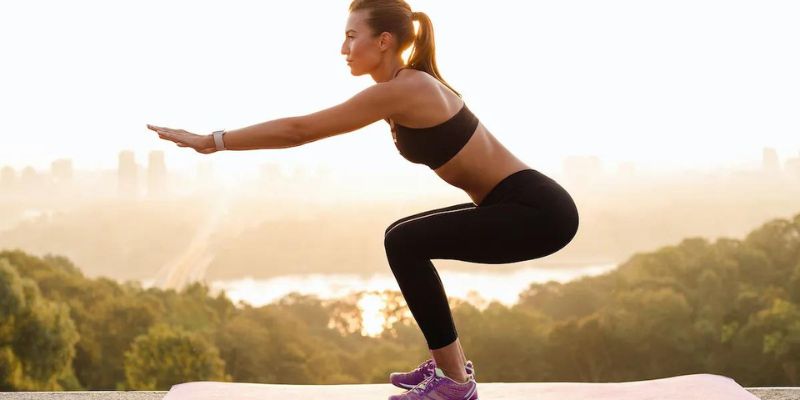 Nowdays, leggings have become an essential part of our wardrobe, whether we are hitting the gym or running. However, finding the perfect pair of leggings can be a difficult task, especially if you are looking for ones that are squat proof.
No one wants to worry about their leggings being see-through or slipping down while performing squats. That's why we have compiled a list of the best squat proof leggings available in the market.
When choosing yoga pants that will last, comfort and fit are crucial factors to consider especially if you prefer high-waist leggings or additional features like side pockets.
Squat Proof Leggings not only offer complete coverage but are also stylish, comfortable, and durable. So, if you are a fitness enthusiast or just someone who wants comfortable and functional leggings, this guide is for you.
Read on to discover the best squat proof leggings that will boost your workout game.
What Makes Leggings Squat Proof?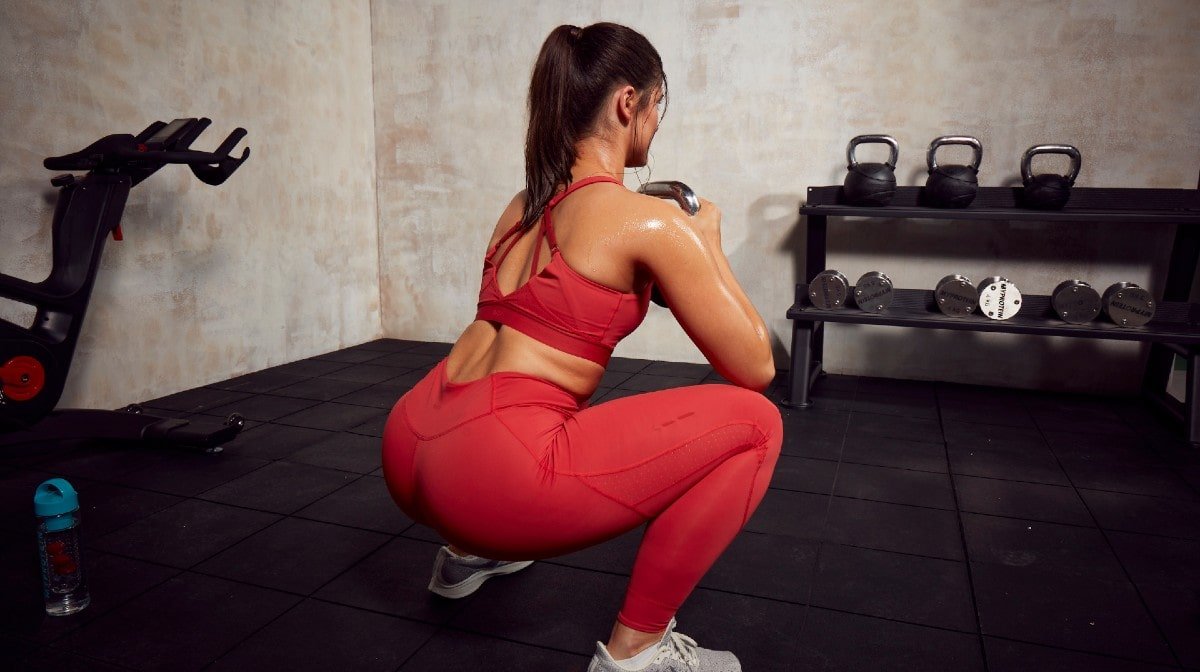 Before we dive into the world of squat-proof leggings, it's essential to understand what makes a pair of leggings truly squat-proof. The term "squat-proof" refers to leggings that maintain their opacity and shape even during the most rigorous physical activities, including squats. Here are some key factors that contribute to a pair of leggings being squat-proof:
Fabric Density: Leggings made from high-density fabrics are less likely to become sheer or see-through when stretched during squats.
Compression: A good level of compression helps maintain the shape of the leggings and keeps them securely in place during squats.
Stretch and Recovery: Leggings should stretch comfortably during movements and return to their original shape without stretching out or becoming baggy.
Waistband Support: A wide, high-rise waistband provides extra support and prevents the leggings from slipping down during squats.
Seam Placement: Flatlock seams or strategically placed seams prevent chafing and ensure a comfortable fit.
Materials Matter: The Best Fabrics for Squat Proof Leggings
To create the perfect pair of squat-proof leggings, fabric selection is crucial. Here are some of the most popular materials known for their squat-proof qualities:
Nylon-Spandex Blends: Leggings made from a blend of nylon and spandex are both durable and flexible. They offer excellent stretch and recovery, making them an ideal choice for squat-proof activewear.
Polyester-Spandex Blends: Polyester-spandex blends are lightweight, moisture-wicking, and provide a comfortable fit, making them great for intense workouts like squats.
Lycra: Lycra, known for its elasticity, is often used in high-performance activewear. Leggings with Lycra maintain their shape and are highly resistant to sheerness.
Cotton with Spandex: Cotton-spandex blends provide breathability and comfort, but they may not offer the same level of opacity as other materials. However, for less intense workouts, they can be suitable.
Compression Fabrics: Many squat-proof leggings are designed with compression fabrics that enhance support and maintain their shape. These materials are particularly great for high-intensity workouts.
Features to Look for in Squat Proof Leggings
When shopping for squat-proof leggings, it's not just the fabric that matters. Several features can make a significant difference in your comfort and performance. Here are some key features to look for:
High Waistband: A high-rise waistband provides extra support and prevents the leggings from slipping down during squats. It also offers a flattering fit.
Moisture-Wicking: Leggings with moisture-wicking properties keep you dry and comfortable, even during intense workouts.
Hidden Pockets: Many leggings come with hidden pockets for storing keys, cards, or your phone, making them versatile for various activities.
Gusseted Crotch: A gusseted crotch design prevents the leggings from riding up during squats and reduces the risk of chafing.
Flatlock Seams: Flatlock seams are more comfortable and less likely to chafe, making them ideal for activities like squats.
Four-Way Stretch: Look for leggings with four-way stretch to ensure they move with your body during squats and return to their original shape.
Top 5 Squat Proof Leggings to Shop in 2023
Now that you understand the importance of fabric in squat-proof leggings, let's explore some of the top brands and their popular leggings known for their squat-proof qualities:
1. Gymshark Adapt Camo Seamless Leggings
Gymshark is a well-loved activewear brand, commonly donned by bodybuilders and weight-lifting champs—so you can trust that they deliver some of the best squat-proof leggings on the market. One of our favorite gymshark leggings, the Adapt Camo Seamless, boasts a ribbed waistband, seamless construction, and compressive fabric that made us feel comfortable and secure during testing.
Pros:
No underwear lines
Compressive but not constrictive
Don't show sweat
Cons:
Material is too thick for warm weather
2. ODODOS High Waisted Yoga Leggings with Pockets
Looking for a budget-friendly legging that doesn't sacrifice opacity for price? ODODOS' Yoga Leggings may be your best bet thanks to their soft, stretchy fabric that holds up to a heavy leg day. One of our favorite Amazon leggings, this pair strikes the perfect balance between stretch and shape retention with no shifting, sliding, or gapping during workouts.
Plus, the functional side pockets are deep enough to securely hold your phone, keys, wallet, or a protein bar. And the high-rise, double-lined waistband also boasts a concealed inner front pocket for added storage.
Pros:
Budget-friendly
Great stretch and shape retention
Deep, secure side pockets
Cons:
3. Beyond Yoga Spacedye Walk And Talk High Waisted Capri Legging
A perfect pair for petite wearers, these capri leggings come in a ¾ length that sits low on the calf. When we tested Beyond Yoga's Spacedye Walk and Talk Leggings, we did not notice any sheerness or underwear lines peeking through—even when bending to pick up dumbbells or squatting to strengthen our glutes. Plus, after many wears and washes, the opacity held up.
The moisture-wicking, quick-drying fabric lives up to its promise—we never felt overly sweaty or hot, regardless of outside temperature.
Pros:
Super stretchy, soft material
Supportive waistband
Comfortable for all-day wear
Cons:
Fabric tends to pill in crotch area
4. lululemon Wunder Train High-Rise Tight 31″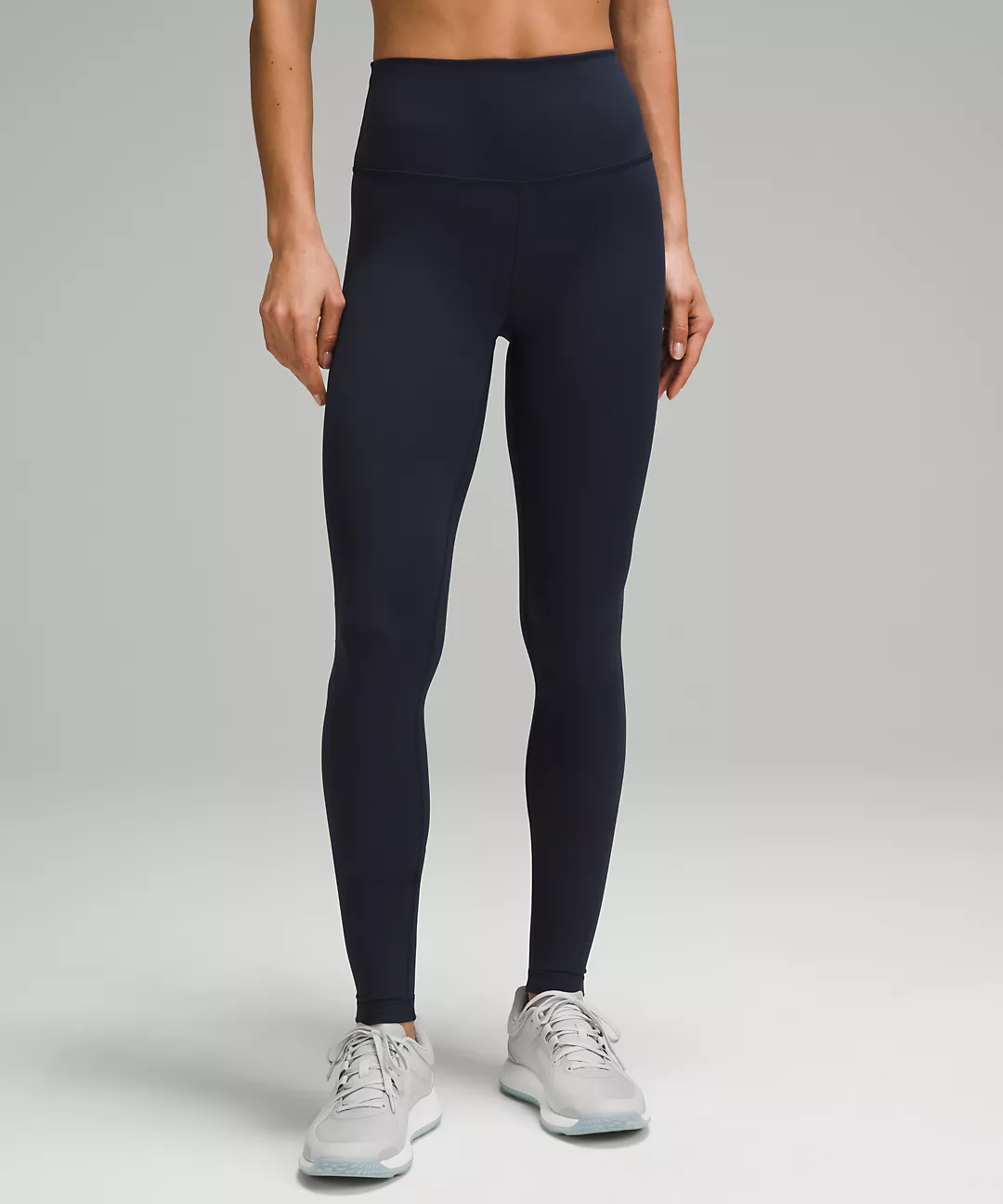 If you want opaque, squat-proof leggings for strength-training, yoga, daily wear and more, look no further than lululemon's Wunder Train High-Rise Tight. During testing, we found that these didn't sheer out while doing squats, deadlifts, and other exercises. And, tall wearers will appreciate that they come in a variety of inseams—up to 31 inches.
The fast-drying, breathable material kept us comfortable and dry during sweaty workouts, but was also thick enough for cool-weather runs.
Pros:
Compressive
Super stretchy, soft material
Supportive waistband
Cons:
Waistband seam is very noticeable
5. Girlfriend Collective Compressive Drawstring Leggings
Girlfriend Collective offers some of the most inclusive size ranges we've seen across activewear brands, and this pair of leggings is hard to beat when it comes to opacity, fit, and comfort. Crafted with a thick, sheer-proof fabric, we found these leggings to be ultra supportive and completely squat-proof.
Plus, they're made using recycled water bottles, so you can feel good about making a sustainable purchase.
What's probably the most notable feature, the adjustable drawstring, helps you achieve the perfect fit. Not to mention, the stylish tie also adds some nice detail—helping this pair stand out against your average leggings.
Pros:
Available in sizes up to 6XL
Compressive fabric doesn't budge
Adjustable drawstring
Cons:
Waistband may be too high-rise for some
FAQ'S
Q. Are all squat-proof leggings the same?
A: No, squat-proof leggings can vary in terms of material, fit, and features. It's essential to consider your specific needs and preferences when choosing the right pair for you. Some people prefer a high-rise waistband, while others may prioritize moisture-wicking properties. Be sure to explore different options to find the perfect fit for your unique requirements.
Q. How can I test if leggings are squat-proof before purchasing them?
A: To test the squat-proof quality of leggings before buying, simply try them on and squat in front of a mirror or under good lighting. If the fabric remains opaque and doesn't become see-through or sheer, they are likely squat-proof. Additionally, reading reviews and looking for brands known for their squat-proof designs can be helpful.
Q. Can I wear squat-proof leggings for activities other than workouts?
A: Absolutely! Squat-proof leggings are versatile and can be worn for various activities and occasions. They are not limited to the gym but can also be used for running errands, lounging, or even as a fashion statement when paired with the right top and accessories.
Q. How should I care for my squat-proof leggings to maintain their quality?
A: To prolong the life of your squat-proof leggings, it's essential to follow the care instructions provided by the manufacturer. Typically, it's recommended to wash them in cold water, avoid using fabric softeners, and air dry them to prevent damage to the fabric and maintain their squat-proof qualities.
You May Also Like:
Conclusion
Finding the best squat-proof leggings can be a tough task, as there are countless options available in the market. However, by considering factors such as material quality, design, comfort, and flexibility, you can easily narrow down your choices and find the perfect pair of leggings that meets your needs.
Ultimately, investing in a good quality pair of squat-proof leggings is essential for anyone who wants to work out comfortably and confidently without worrying about revealing too much.
If you're a seasoned athlete or a casual gym-visiter, investing in a pair of high-quality leggings. That can help you feel confident and comfortable during any workout.
Stay comfortable, confident, and squat with ease in your new pair of squat-proof leggings!
Namaste!