Sticky Yoga Mats For Sweaty Hands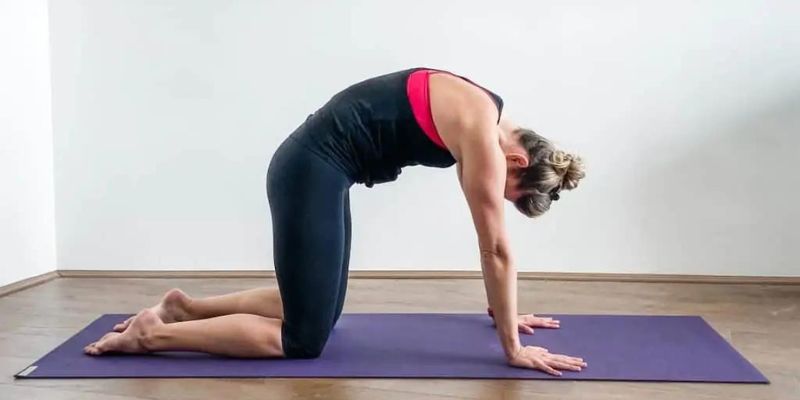 If you ever feel like you're slipping in poses like downward dog. Then, this article is for you. It might be difficult to retain your grip on the mat when your hands are sweaty, which can make your yoga session uncomfortable and even dangerous.
Fortunately, you can keep your hold even when your palms are sweaty by using one of the sticky yoga mats that are readily available on the market.
A yoga mat is one of the necessary accessories for yoga. In this article, we will review some of the best sticky yoga mats for sweaty hands, taking into account their grip, durability, and overall value.
Whether you're a beginner or an experienced person, these mats will help you stay grounded and focused during your practice.
Why Do You Need a Sticky Yoga Mat for Sweaty Hands?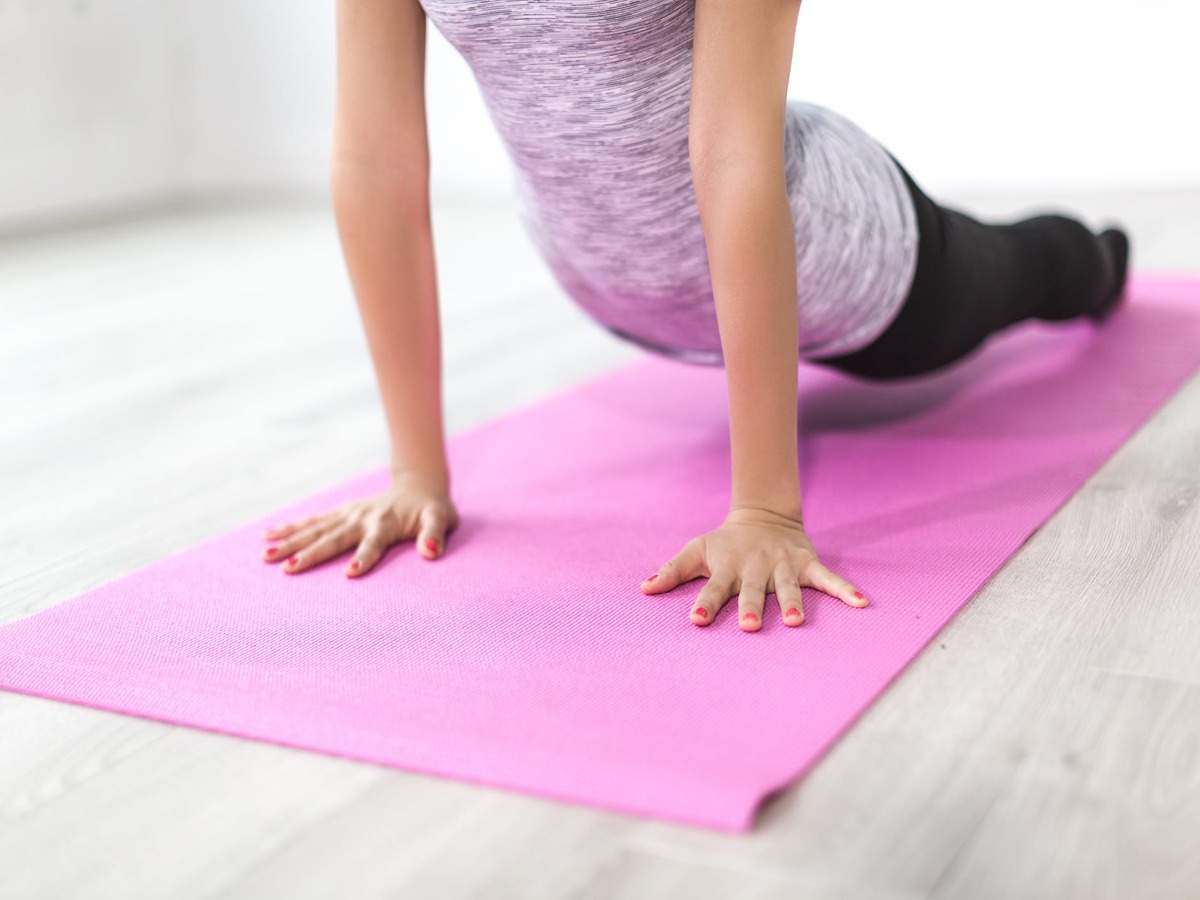 Yoga is all about maintaining balance, strength, and focus. Sweaty hands can disrupt your practice and make it hard to stay in those challenging poses. The regular yoga mat might not provide the grip needed to prevent slipping and sliding. A sticky yoga mat designed for sweaty hands offers several advantages:
Better Grip: Sticky yoga mats have a textured surface that provides a superior grip, ensuring your hands and feet stay in place during your practice.
Safety: Sweating can create a slippery surface, leading to accidents and injuries. A sticky yoga mat enhances safety and prevents mishaps.
Focus and Confidence: With a sticky yoga mat, you can focus on your practice without worrying about slipping. This boosts your confidence and allows you to fully engage in your yoga routine.
Comfort: Many sticky yoga mats also offer cushioning and support, making your practice more comfortable and enjoyable.
Top 5 Sticky Yoga Mats for Sweaty Hands in 2023
There are many great sticky yoga mats available on the market that can help you maintain a slip-free practice. Here are some of the best options:
1. BMat
If you want a mat that doesn't slip at all, this one is perfect for you. It's made from 100% natural rubber that's good for the environment and great for sweaty hands. I got this mat in 2016 when my Jade harmony mat fell apart from constant use, and it's been the best yoga mat I've ever had.
It does have a rubbery smell, which isn't the best, but it's way better than the chemical smell you get from cheaper, synthetic mats. Yuck!
The cushioning is fantastic, but if you have sensitive knees, you might want to think about upgrading to the Strong version.
Pros:
Ideal thickness
The grippiest of grippy mats for sweaty hands!
Eco-friendly: Made from biodegradable rubber
Durable
Cons:
No alignment markers
Limited color options might not appeal to everyone.
There is definitely a strong rubber smell, though it fades over time.
Pricey
2. Manduka Prolite Yoga Mat
This mat weighs 4 pounds and is 4.7 millimeters thick. It's specially made to stop sweat and moisture from getting inside, which helps prevent bacteria growth and the yucky smells that can happen.
You can choose between two lengths, the standard 71 inches or the longer 79 inches if you need more space. Plus, it comes in various colors, so it suits all kinds of yoga lovers.
The Manduka Prolite Yoga Mat is a bit more expensive than some others, but it's not just any old mat. When you invest in a Manduka yoga mat, you're getting quality and long-lasting durability, plus a brand that truly cares about its customers.
The grip of the Prolite yoga mat gets even better as you use it, but even right out of the box, I found it way grippier than most mats.
Pros:
High-quality material and construction
Great grip that improves the more you use it
No noticeable odor, even when new
Comfortable cushioning for joints
Easy to clean and maintain
Cons:
A bit pricey
'Breaking in' period may not suit everyone
Does not come with a carrying case or strap
3. Manduka GRP
What makes this mat special is its strong commitment to being eco-friendly. It's made from rubber taken from trees in a sustainable way, and the best part is, there are no harmful chemicals used in making it.
The Manduka GRP Adapt Yoga Mat comes in only a few colors. It's 71 inches long, 26 inches wide, and 0.2 inches thick. It's a bit heavy at 5 pounds, but you can still carry it to your yoga class with no trouble.
This mat has a fantastic average rating of 4.6 out of 5 stars from 118 reviews. I haven't tried it myself, but I would definitely pick it if I were doing hot yoga. People who have used it love the mat's strong grip, how well it soaks up sweat, and the fact that they don't need a towel even during super sweaty sessions. Some folks also appreciate how thick it is because it gives great support during their yoga practice.
Pros:
Superior grip and high absorption capacity
Open airflow tech
Suitable for hot yoga
Made from sustainably harvested tree rubber
Cons:
May leaves marks of hands and feet after use
A few users reported holes appearing in the mat after some time
Some say it has a strong rubber smell
4. Heathyoga ProGrip Non-Slip Yoga Mat
The Heathyoga ProGrip Non Slip Yoga Mat is great because it has a special top layer made of polyurethane, which is famous for not being slippery. So, even when you're doing tough yoga poses or getting all sweaty, you won't slide around on this mat.
It's a good fit for all types of yoga, especially Bikram, Vinyasa, Ashtanga, and Hot Yoga.
One more cool thing about this mat is that it has marks on it to show you how to do your yoga poses correctly. They're like little guides that help you see how you're improving. I've tried mats with these markers, and I really like them!
These marks can make you better at yoga faster and more accurately. And here's the bonus: this mat is good for the environment, doesn't have any weird smells, and is made from materials that are certified to be safe. Plus, it doesn't have any PVC, which is found in other synthetic yoga mats.
Pros
Reported to have excellent non-slip material and grip even when sweaty
Alignment markers for tracking progress and maintaining proper posture
Eco-friendly, odorless material
Cons
Might not provide enough cushioning for those who prefer more support
Requires specific rolling technique for storing
5. Hugger Mugger Para Rubber Yoga Mat
The Hugger Mugger Para Rubber Yoga Mat is great because it's super grippy on both sides. Plus, its special design makes it even more stable during really sweaty yoga sessions. It's made from rubber that's friendly to the environment and comes from a sustainable source, so it's a good pick for people who care about the Earth.
But here's the thing: it's a bit heavy, weighing 6.6 pounds. So, if you're planning to carry it around to yoga classes, it might be a bit of a challenge. Also, some folks have mentioned that it has a strong rubbery smell when you first get it, which might not be your favorite.
Pros
Superior, non-slip grip on both sides
Eco-friendly and sustainably sourced renewable rubber
Streaked with a colorful, serene pattern
Cons
Heavier than most yoga mats at nearly 7 lbs
May have a strong rubber smell initially
Not suitable for individuals with latex allergy
FAQ'S
Q. Can I use a regular yoga mat if I have sweaty hands?
A: While you can use a regular yoga mat, it might not provide the grip and slip resistance you need during your practice. A sticky yoga mat designed for sweaty hands is specifically engineered to provide better traction and ensure your safety during various poses.
Q. How can I maintain the stickiness of my yoga mat?
A: To maintain the stickiness of your yoga mat, it's essential to clean it regularly. Use a mild yoga mat cleaner or a mixture of water and mild soap. Avoid using abrasive cleaners or excessive scrubbing, as they can degrade the mat's surface and reduce its stickiness over time.
Q. Are there any eco-friendly options for sticky yoga mats?
A: Yes, there are eco-friendly sticky yoga mats available on the market. Mats like the Liforme Yoga Mat and Gaiam Cork Yoga Mat are made from sustainable and non-toxic materials, offering both grip and environmental responsibility.
Q. Can I use a towel or yoga socks instead of a sticky yoga mat for sweaty hands?
A: While you can use a towel or yoga socks for added grip, they might not provide the same level of stability and support as a sticky yoga mat. Sticky yoga mats are specifically designed to offer a consistent and dependable grip during your entire practice.
You May Also Like:
Conclusion
Having the best sticky yoga mats for sweaty hands is essential for a secure and comfortable yoga practice. Sweaty hands during yoga poses can cause slips and accidents that might cause injuries and stop your practice.
These mats not only provide superior grip but also ensure safety and comfort during your sessions. Whether you're an eco-conscious yogi or simply looking for exceptional grip, there's a sticky yoga mat to suit your needs.
Invest in the right mat, and you'll find yourself better able to focus on your practice and achieve your yoga goals with confidence and stability. Say goodbye to slippery mats and hello to a more fulfilling yoga journey!
So, choose the best sticky yoga mats for sweaty hands and elevate your yoga practice to new heights!
Namaste!